Energy, resources and decarbonisation.
Mayor of London
.
Telling the story of London's acceleration towards net zero
The Mayor of London's three groundbreaking Retrofit Accelerator programmes are
speeding up the pace of cutting carbon emissions from the city's buildings.
Jointly funded by the European Development Fund, the Accelerators for Workplaces and Homes support public bodies to transform aging, energy-inefficient public buildings and homes into warmer, more affordable places to work, visit and live. The third Accelerator for Local Energy supports organisations to develop clean and locally generated energy projects.
In partnership with global professional services company Turner & Townsend, Camargue provides strategic communications counsel and developed a comprehensive, targeted plan of stakeholder engagement and marketing activity to promote the programmes to London's boroughs and public bodies.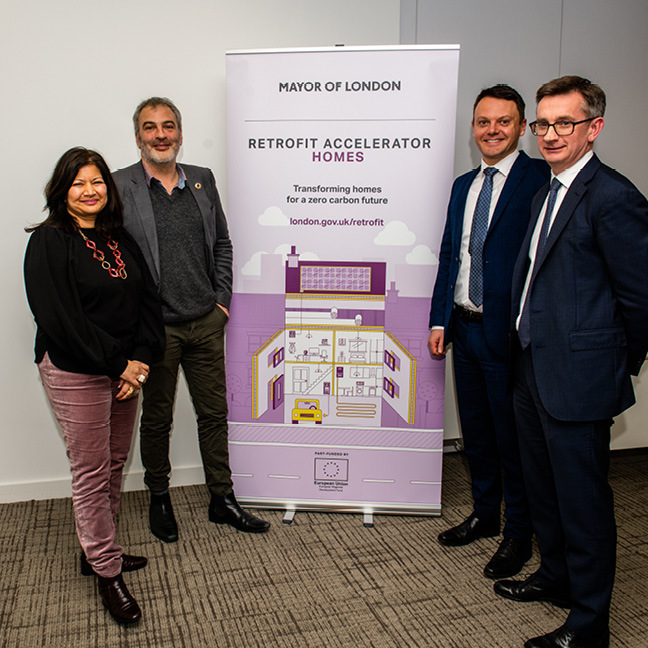 Working alongside our in-house design team we created vibrant new brand identities to align the programmes, and used a wide variety of communications collateral, including film content, to engage new audiences and help secure new partnerships.
With the support of focused, impactful communications, the programmes have hit the major milestone of 1,000 public buildings retrofitted, saving over a quarter of a million tonnes of carbon, with many more social homes and energy networks in the pipeline.