Social Housing Retrofit Accelerator
.
Driving UK Government's retrofit ambitions
The Social Housing Retrofit Accelerator (SHRA) helps providers of social housing in England bid for the government's £3.8bn Social Housing Decarbonisation Fund (SHDF), alongside upskilling asset management teams to plan and execute retrofit projects.
Camargue was tasked with raising awareness of the SHDF, creating a distinctive identity for the SHRA programme, and enabling the sector's learning through a range of expert-curated resources and events.
Central to our approach was amplifying the voices influential retrofit specialists with strong existing brands and gave them a platform from which to share their expertise.
Through accessible online content, podcasts, LinkedIn, events and media coverage, the SHRA's audience were able to engage with free-to-access information at a time and in a format that was accessible to them.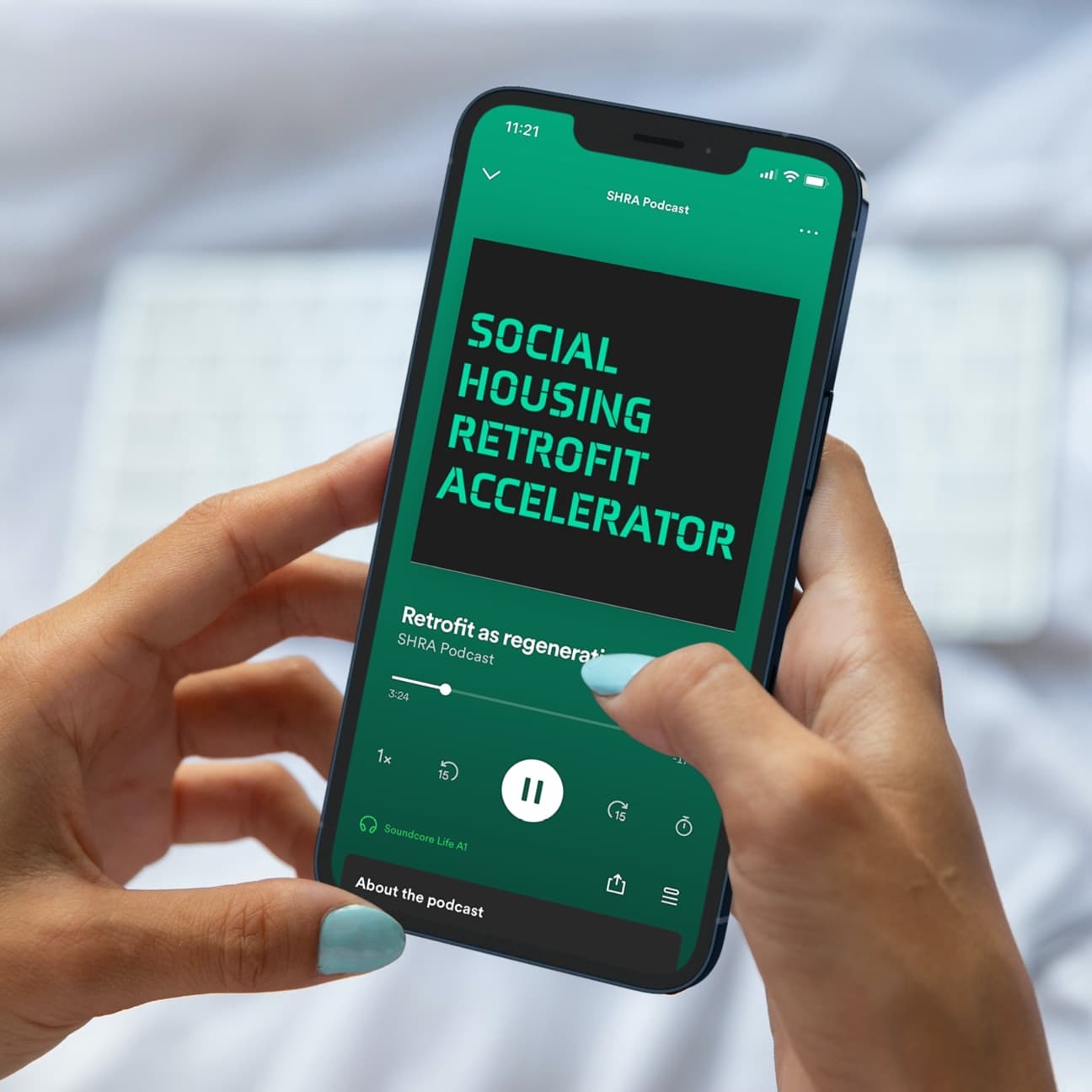 We worked closely with our in-house design team to create impactful newsletters, animations, on-demand video content and eye-catching social media content.
Our strategic approach delivered results and, importantly, excellent value for money for the tax payer.
The carefully tailored messaging struck a chord with our audience. Over the course of the programme, we:
Organically built a LinkedIn following of 2,300 professionals, reaching over 213,000 impressions and high levels of engagement from senior decision makers
Rapidly grew the SHRA mailing list to over 2,500 subscribers, with consistently high open and click through rates driving event attendance
Attracted 14,000 visitors to the SHRA website and over 27,000 pageviews
Curated high-quality, engaging channels – with our newsletters, podcasts, website and social media rated well above four out of five on average by SHRA users