Monday December 05 2022.
2 minute read
A government in waiting – will the red wall be rebuilt in 2024
?
For generations, there's been an invisible wall dividing Conservative strongholds in the south of England and Labour strongholds in the north. Built on foundations of class, culture and economics, this has divided the country for generations.
But in 2019, the Conservative Party took a wrecking ball to this wall, making a net gain of 48 seats nationwide and turning blue what were traditionally red areas.
But as we move towards the 2024 general election, the red wall dividing north and south is slowly being rebuilt. This has started with an increase in Tory backbench rebellion, most recently on the Levelling-up and Regeneration Bill. We're also seeing increasing numbers of 'rising stars' within the Conservative Party breaking ranks and withdrawing from politics. This looks to many like a party fatigued after four terms in office and five leaders.
But with fourteen years in power, this isn't unexpected. Nor is it necessarily an indictment of the party's record in office or the leadership's ability to command the confidence of its backbenchers. Rather, it's an illustration of the cyclical nature of UK politics, which shows a party's stamina tends to wane after several terms in office – regardless of its actual performance or political hue.
If a week is a long time in British politics, then 18 months is a lifetime. Combined, it looks like these changes within the Conservative Party could well be clearing the way for a Labour Government in 2024. And even with the best part of two years still to go, many are beginning to prepare for what this will look like and the policy changes it could bring.
Thinking about the areas in which many of Camargue's clients operate, how would a Labour Government change the way we manage the built environment? A win in 2024 would see Lisa Nandy take over as Secretary of State for Levelling Up, Housing, Communities and Local Government, renewing the party's commitment to levelling up and creating an increased focus on growing the country's social housing stock.
Ed Miliband would likely return as Secretary of State for Climate Change, bringing forward the current government's 2035 net zero target to 2030 and reversing the Conservative-enforced ban on new onshore windfarms. Labour leader Keir Starmer has also promised to shore up the country's energy security by creating 'Great British Energy', a publicly-owned energy company with a focus on expanding development in wind, solar, tidal and nuclear.
And it's no surprise that Shadow Transport Secretary Louise Haigh has committed to nationalising the rail industry while delivering both Northern Powerhouse Rail and HS2.
Only time will tell if it's Mr Starmer who moves his bags into Number 10 in 2024 - but current polling suggests it would take a brave person to bet against it and the significant ramifications it would bring for the built environment, not to mention the wider UK landscape.
Nov 30, 2023
5 minute read
Vibrant high streets help young people progress from the shopfloor to boardrooms
Britain's high streets are vital for social mobility. As plans develop to revitalise our town centres, we have an opportunity to unlock career progression for the next generation.
Nov 27, 2023
3 minute read
Can you win an election as a YIMBY?
Speaking to the BBC after October's three-day Labour party conference, Labour leader Sir Keir Starmer surprised many when he identified openly as a 'YIMBY'.
Want to keep up-to-date with news, insight and opinion from across our world?
Subscribe now to recieve our weekly newsletter, VIEWPOINT direct to your inbox.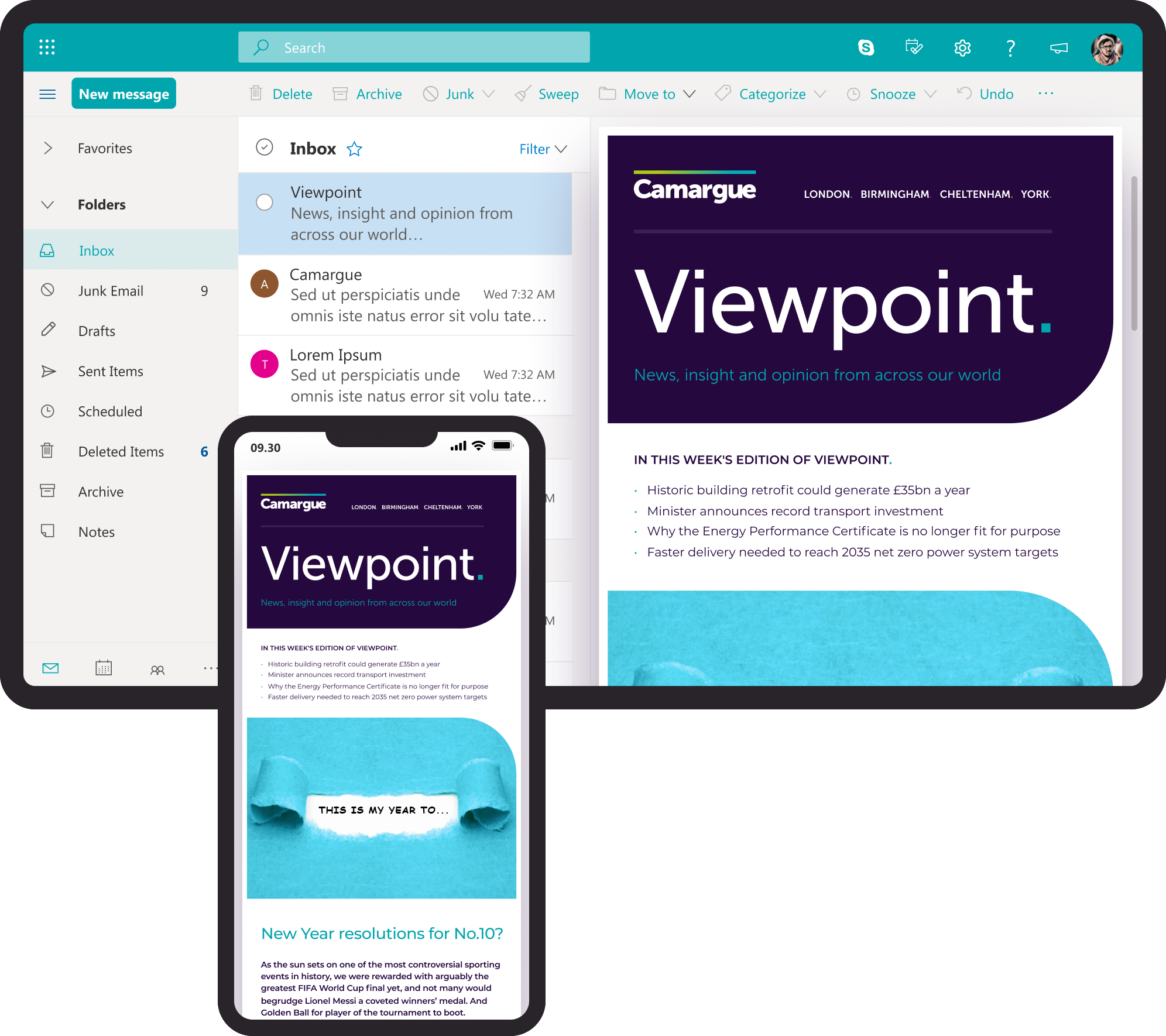 Join over 600 weekly readers