Tuesday May 02 2023.
3 minute read
Development with the human experience at its heart is best for people and planet
.
The future of sustainable development lies in interdisciplinary collaboration from the built environment sector, and beyond, including everything from the grid and long-term planning to tech and behavioural science.
The words 'people' and 'community' featured heavily at the recent Interchange Live conference. 'Climate' was the third of the topics at the top of the agenda.
Why have I separated climate? Whether we're designing or building a single house, a neighbourhood masterplan, or an NSIP (Nationally Significant Infrastructure Project), the people and communities they directly affect should be at the forefront of our minds.
The built environment sector is critical to delivering net zero ambitions, and when we design with people and community in mind, we're doing what's best for both people, and the planet too.
A more interdisciplinary approach from the industry will bring a step change in our ability to create new and innovative solutions. Combined with collaborative longer-term planning that considers everything from the grid to future technologies and behavioural science can help deliver projects with paradigm shifting impacts for people and the planet.
The easiest way to reduce energy consumption of lighting is switching to efficient light bulbs. But we could also design buildings that are bright enough that lights need to be switched on less in the first place.
The trial paying households not to use electricity at peak times is a great example of a new approach using behavioural change as part of a wider solution. We can agree grid capacity needs to be increased – but that doesn't mean we can't also try and improve the way we use what we already have.
Making it more difficult to drive places would reduce personal car journeys. But instead, how about trying to change habits and perceptions, so people actually want to use other active and public modes of transport, by improving the quality of the experience when they do.
An easily navigable, safe, walking and cycle network, enticing people towards active travel is more effective than pushing people unwillingly into it by making more expensive.
Reliable Wi-Fi, comfortable seats and tables for working and relaxing would draw people towards rail travel, away from more carbon intensive modes. The quality of the time spent on the train – more conducive to working or relaxing – would be more valuable – even if it takes longer to get somewhere.
People will always need to turn on lights and cook dinner when they get home from work, and there will always be a place for the car.
But there are more pieces to the net zero puzzle than just producing energy more cleanly and building things with the lowest carbon materials. The things we design, build and retrofit now will directly impact daily choices and behaviour decades into the future. Whether that's switching on lights or moving to a neighbourhood with quick access to everything we need via active and public transport.
A more interdisciplinary and people-focused approach to development that looks beyond its traditional boundaries has the potential to open up a vast new battleground in the fight against climate change and deliver truly transformational results that accelerate the net zero transition.
Nov 30, 2023
5 minute read
Vibrant high streets help young people progress from the shopfloor to boardrooms
Britain's high streets are vital for social mobility. As plans develop to revitalise our town centres, we have an opportunity to unlock career progression for the next generation.
Nov 27, 2023
3 minute read
Can you win an election as a YIMBY?
Speaking to the BBC after October's three-day Labour party conference, Labour leader Sir Keir Starmer surprised many when he identified openly as a 'YIMBY'.
Want to keep up-to-date with news, insight and opinion from across our world?
Subscribe now to recieve our weekly newsletter, VIEWPOINT direct to your inbox.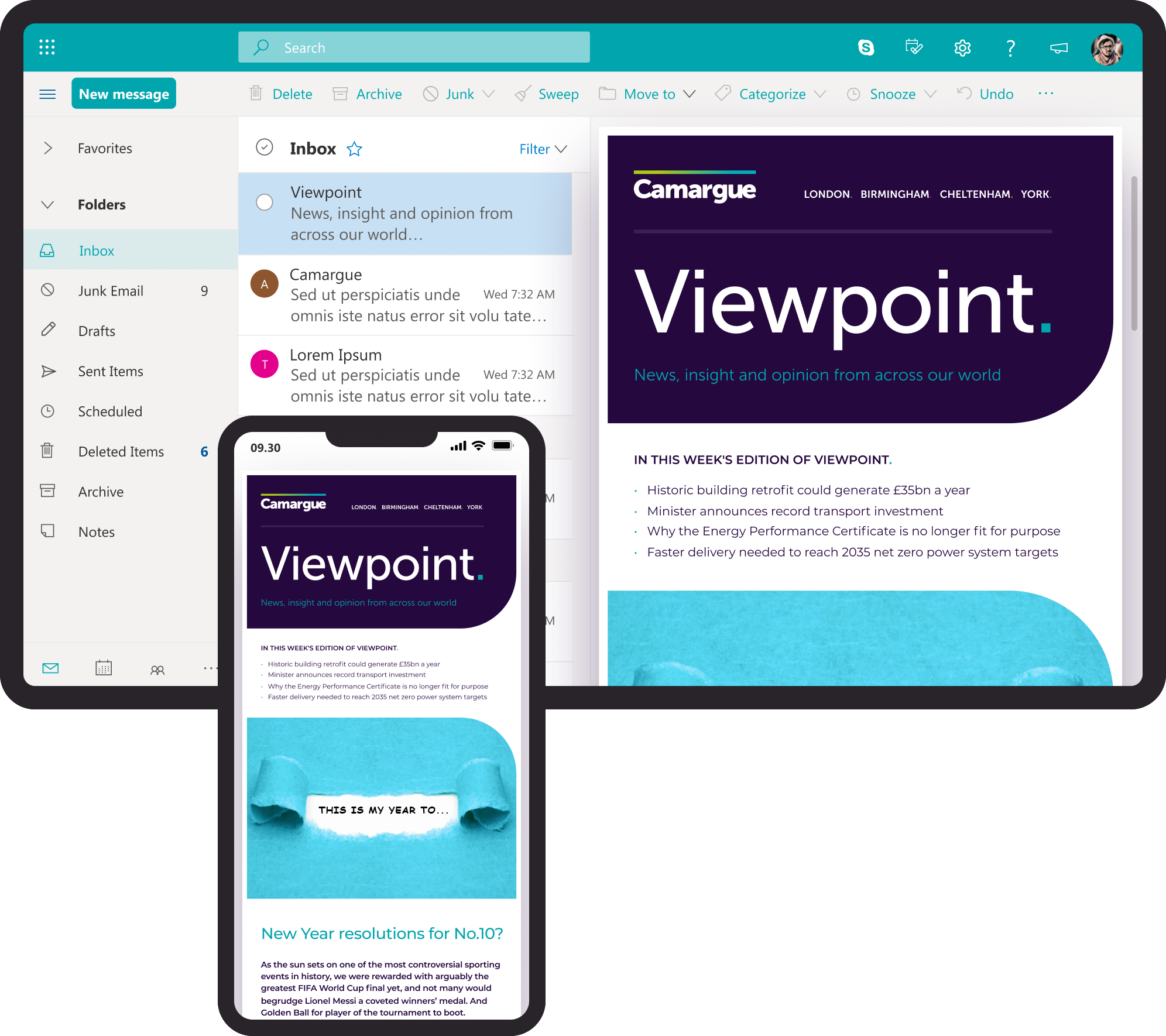 Join over 600 weekly readers