Wednesday December 21 2022.
2 minute read
Has 2022 been as good as its word
?
Among the soaring number of end-of-year retrospectives, Oxford University Press' 'word of the year' has quickly become a celebrated annual tradition and a firm favourite with journalists and editors.
As a general rule, the word or phrase selected by its lexicographers has given us a pretty accurate reflection of the nation's attitudes over the previous 12 months, identifying a trend or a theme that has best summed up the highlights or preoccupations from our popular culture.
Previous winners of the title have all entered our vocabulary, for better or worse, with each bringing their own, unique cultural significance.
It's impossible to imagine a world now without a selfie. Our leading politicians may well be wishing they could trade today's 'permacrisis' with a mere omnishambles. And with ever greater scrutiny on how we achieve net zero, there's no hiding away from the global climate emergency.
This year's selection – goblin mode – has seemingly attracted more attention than usual, not least because on the face of it far fewer people are aware of the expression and its meaning. For those who are yet to come across it (confession: I am very much among those who had to look this up), Oxford defines it as "a type of behaviour which is unapologetically self-indulgent, lazy, slovenly, or greedy, typically in a way that rejects social norms or expectations".
The reason its award has caused a stir is partly due to it being the first word of the year to be put to a public vote – where it easily defeated the uninspiring metaverse and much more thought provoking #IStandWith alternatives – but also because the term went viral outside the mainstream media and instead through the hashtags and videos of the TikTok and Instagram generation.
Gaining currency after appearing in a mocked-up headline on Twitter, goblin mode has resonated with those who want to push back on the seemingly endless demands to present "the best version of yourself" on social media. The phrase struck a chord in 2022 particularly as we have left lockdowns and returned to our normal routines – whatever normal is these days.
It's a prime example of the way our language is evolving and adapting at faster rate than ever before. It reflects a rapidly shifting world, with everyday life constantly exposing us to new memes, jargon, and technical vocabulary.
As communicators we need to be increasingly alive to these trends – we shouldn't by default become afraid of change and, where necessary, it can be important to grow and adapt too.
Heading into 2023, the organisations and companies that are likely to excel will be the ones which are open to continuously learning, embracing creativity but equally able to communicate their messaging simply and efficiently to their key target audiences. Ultimately words and language will always change, but the way we use them has arguably never been more important.
Nov 30, 2023
5 minute read
Vibrant high streets help young people progress from the shopfloor to boardrooms
Britain's high streets are vital for social mobility. As plans develop to revitalise our town centres, we have an opportunity to unlock career progression for the next generation.
Nov 27, 2023
3 minute read
Can you win an election as a YIMBY?
Speaking to the BBC after October's three-day Labour party conference, Labour leader Sir Keir Starmer surprised many when he identified openly as a 'YIMBY'.
Want to keep up-to-date with news, insight and opinion from across our world?
Subscribe now to recieve our weekly newsletter, VIEWPOINT direct to your inbox.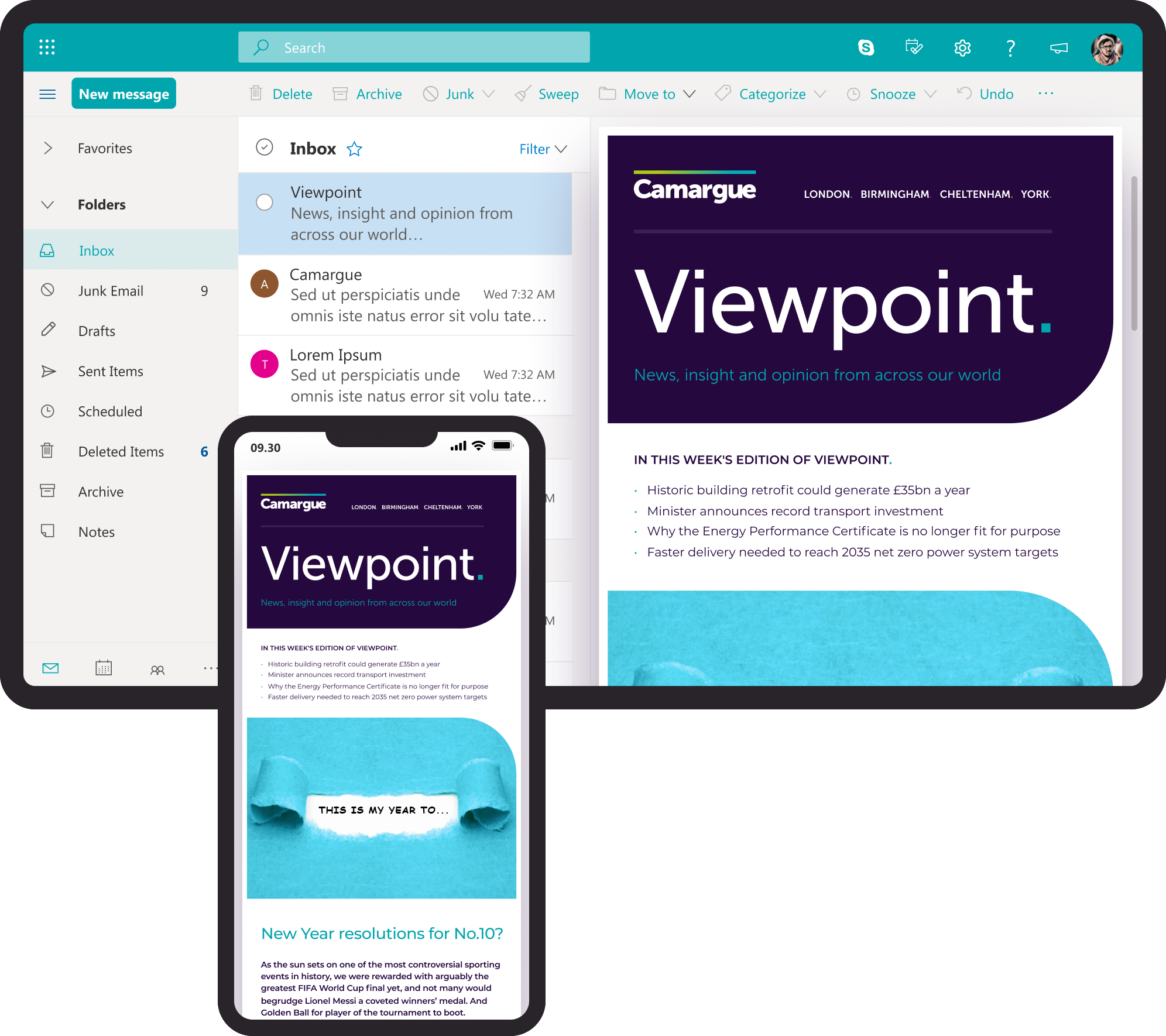 Join over 600 weekly readers