Thursday March 09 2023.
3 minute read
Is the way we look at home energy efficiency misleading Britain's retrofit reality
?
With fossil fuels increasingly taking their toll on the planet (and our wallets), the energy efficiency of our homes is only set to grow in importance, so isn't it time we knew how to measure it?
In its Clean Growth Strategy, published in 2017, the government said: "We want all fuel-poor homes to be upgraded to Energy Performance Certificate (EPC) band C by 2030, and our aspiration is for as many homes as possible to be EPC band C by 2035 where practical, cost-effective and affordable."
But what does this all mean and why does it matter?
EPCs were introduced in 2007 to show potential home buyers or tenants how energy efficient the building is. Every house listed for rent or sale needs the certificate, which is valid for ten years.
At first, EPCs were instrumental in raising awareness about the importance of energy efficiency, but 16 years on from their introduction they are becoming increasingly and actively misleading. We must now reconsider how they can be improved.
An EPC inspection is an unscientific process, where nothing is tested or measured. During a 15-minute visit an assessor asks a set of questions and feeds information into a computer model that produces a rating. All highly subjective and yet much of the UK's response to climate change and progress towards net zero hinges on this system.
Criticism of EPCs is gaining traction. Last month Lord Deben, chairman of the independent Climate Change Committee that advises the government, wrote to the Department for Levelling Up, Housing and Communities (DLUHC), stating that EPCs are "not fit for purpose."
One problem is that the EPC method is based on the cost of energy and not carbon output. It favours gas, which is four times cheaper than electricity, even though electricity emits less carbon.
An inquiry by the House of Lords Environment and Climate Change Committee found in some cases even a heat pump — seen as the future of low-carbon heating and the subject of direct government support — harms the EPC score. The system fails when it can punish households for fitting energy saving measures.
When the EPC system was initially designed, electricity generation was very different. 15 years ago, using electricity produced more than twice as much carbon as gas; today, it produces half as much.
And for new homes, EPCs can be issued on design data alone. The software is flawed by assuming everything is perfectly fitted and that humans are infallible during the installation of energy efficiency upgrades.
There are also important proposals linked to EPCs for landlords, who must ensure all rental properties have a rating of C or above by 2025 and are already banned from letting properties rated F or G. The harsh reality is that if landlords can't afford to meet these standards, the result will be more empty homes and ultimately homeless tenants. An inconceivable situation given the current housing shortage.
Owner occupiers will also be hit. Lenders will be required to have an average band C ranking for their portfolios by 2030, landing those homeowners in underperforming properties with higher mortgage costs.
EPCs were developed and continue to provide a static, consistent comparison between properties but as we seek to improve building performance in relation to achieving actual zero carbon ratings, we need to find a way to provide real-time data to tackle the climate crisis.
A new and trusted system that rates a home's energy efficiency is key to consumer confidence and can only be seen a positive for the ever volatile housing market.
If our homes are to be energy efficient and cost effective, the system needs to be underpinned by science, be consistent across properties and technologies and, above all, it needs to be practical and appropriate in the net zero world.
Nov 30, 2023
5 minute read
Vibrant high streets help young people progress from the shopfloor to boardrooms
Britain's high streets are vital for social mobility. As plans develop to revitalise our town centres, we have an opportunity to unlock career progression for the next generation.
Nov 27, 2023
3 minute read
Can you win an election as a YIMBY?
Speaking to the BBC after October's three-day Labour party conference, Labour leader Sir Keir Starmer surprised many when he identified openly as a 'YIMBY'.
Want to keep up-to-date with news, insight and opinion from across our world?
Subscribe now to recieve our weekly newsletter, VIEWPOINT direct to your inbox.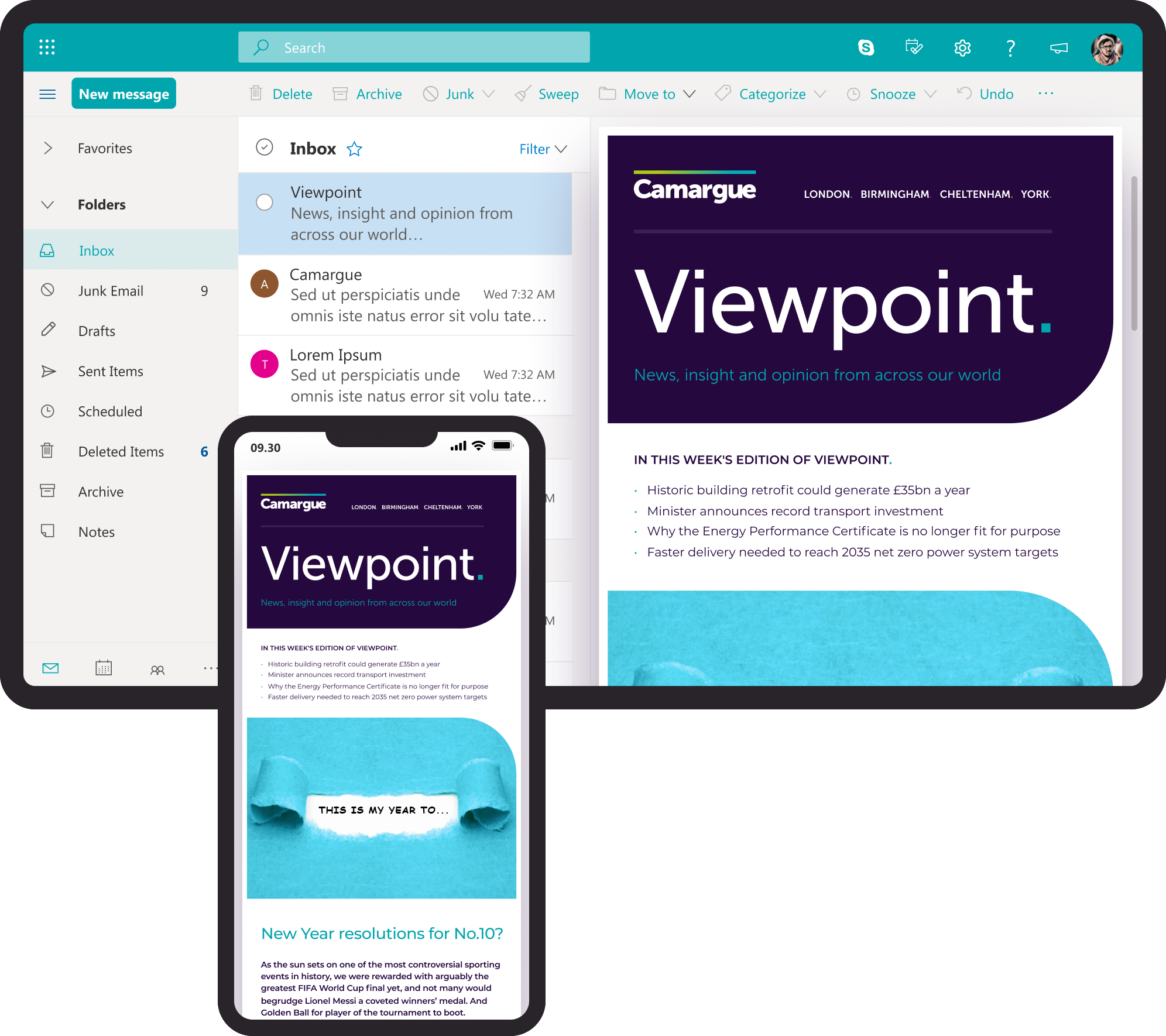 Join over 600 weekly readers