Wednesday November 08 2023.
3 minute read
King's Speech 2023: the Conservatives' last chance
?
This year's King's Speech was Charles III's first State Opening of Parliament as monarch, and with Labour's significant lead in the polls, will most likely be the Conservatives' last legislative session for a while.
Unashamedly political in nature and with few surprises, Rishi Sunak set out measures to cement his legacy and differentiate the Tories from Labour.
While the ambitions were clear – continue to deliver long-term economic growth and put the country back on right track for the coming years – the Prime Minister's policies were undoubtedly piecemeal.
Much trailed announcements around housing, transport and energy sat alongside smaller measures designed to turn voters' heads: policies to toughen the criminal justice system, ban the sale of cigarettes to children aged 14 and under and crack down on vaping among young people, and support the retrieval of stolen phones from properties.
With rising rents and mortgage rates stubbornly high, housing was always set to feature heavily in this year's speech. The leasehold system – previously described as 'feudal' by Levelling Up Secretary Michael Gove – is being reformed, with the government banning the creation of new leasehold houses in a bid to reduce fees imposed on homeowners and enable more people to extend their lease or buy the freehold on their home.
But there are questions over whether the reforms go far enough as the change won't apply to flats, which make up around 70 per cent of the 4.98 million leasehold homes in England and Wales and are the properties most first-time buyers can afford. Equally, measures around the delivery of affordable housing were notably absent.
One of the 21 bills announced was the long-awaited Renters' Reform Bill – its aim, to improve the private rented sector for both renters and landlords. Yet, many renters and campaign groups will be disappointed that its initial pledge to abolish Section 21 'no fault evictions' will only be possible once improvements are made to the legal system, and that could take some time.
There was more evidence of the government watering down climate commitments and rowing back on green policies, with legislation announced to award new oil and gas licenses – a move the government says will 'protect jobs and bolster energy security' all while supporting the transition to net zero.
Some of the more controversial measures flagged in the months leading up to the King's Speech – notably around nutrient neutrality, low traffic neighbourhoods and regulation of artificial intelligence – were missing from the speech. As was support for public services like the NHS, even after a year of public sector strikes.
In the wake of the government scrapping plans for HS2 and in an attempt to appeal to voters across the north and midlands, Rishi Sunak again stressed his commitment to investing in local and regional transport infrastructure through Network North. The £36 million initially earmarked for the high-speed line is set to be spent on projects to boost connectivity across the regions and create opportunities for economic growth in cities and towns and between them. Exactly which projects these will be is still up for discussion, as the Conservatives were quick to name the projects initially announced in Network North as 'examples', not concrete plans.
The transformation of rail infrastructure across the rest of the country was on the agenda too, with the introduction of the draft Rail Reform Bill. Through it, the government appears to be bringing back plans to create Great British Railways which was initially proposed in 2021 before being scrapped in May. But the bill won't receive a legislative slot this side of the general election, much to the ire of industry leaders still perceiving the government as dragging its feet on improving Britain's rail.
It's only a fortnight until Chancellor Jeremy Hunt's follow-up act with the Autumn Statement where he will look to add flesh to some of the bones announced yesterday. But if electoral predictions are correct, and the Conservatives take their seat on the opposition front bench following the next general election, it seems unlikely that many of these policies will see the light of day.
Nov 27, 2023
3 minute read
Can you win an election as a YIMBY?
Speaking to the BBC after October's three-day Labour party conference, Labour leader Sir Keir Starmer surprised many when he identified openly as a 'YIMBY'.
Nov 23, 2023
2 minute read
Autumn Statement 2023: Returning to base – but is it too late? The Tories seek to restore confidence with supply side measures
The 2024 election looms and the Tories have begun a bidding war for business and 'Blue Wall' backing. How? By going back to their base.
Want to keep up-to-date with news, insight and opinion from across our world?
Subscribe now to recieve our weekly newsletter, VIEWPOINT direct to your inbox.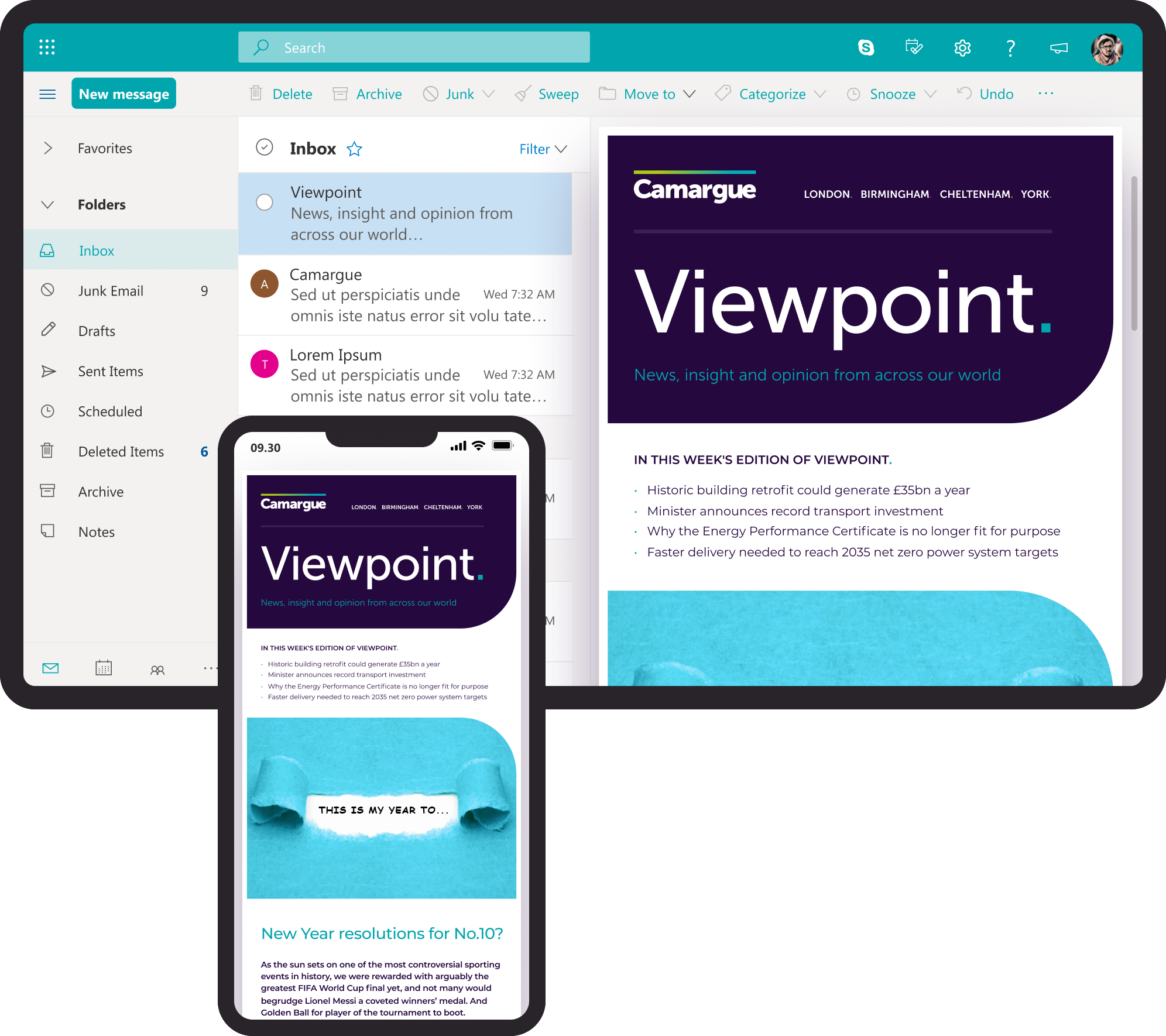 Join over 600 weekly readers